Suppliers
Loading...
N-POWER
Npower is a leading integrated UK energy company who supply gas, electricity and related services to residential and business customers and operate and manage a flexible portfolio of coal, gas and oil-fired power stations. We also manage a portfolio of cogeneration plant.
Npower are part of the RWE Group, one of Europe's five leading electricity and gas companies, active in the generation, trading, transmission and supply of electricity and gas.
AVANTI-GAS
Avanti-Gas is of the UK's leading suppliers of Liquefied Petroleum Gas (LPG) and a major natural gas shipper and supplier that serves domestic, business and industrial customers, providing a professional and safe service via a network of multiple distribution centres, two inland gas terminals and a UK-based emergency call centre.
BRITISH GAS
British Gas are the UK's leading energy supplier, supporting around 500,000 businesses with everything from gas and electricity to boiler maintenance, efficiency and renewable energy. They are dedicated to the needs of business customers, from small and medium enterprises, up to large industrial and commercial organisations.
OPUS ENERGY
Opus Energy, founded in 2002 supply gas and electricity to over 200,000 businesses across the UK. Their competitive gas and electricity tariffs ensure that you're getting the best deal.
SCOTTISH POWER
Scottish Power are amongst the top 6 power companies in the UK. As an energy provider to over 5 million households and businesses across the UK, their role is to bring you YourEnergy – and that means keeping businesses nice and cosy, being there when customers need them and bringing businesses competitive tariffs and products.
Everflow
TOTAL GAS & POWER
Total Gas & Power is one of the leading energy suppliers to business customers within the UK. Part of the Total Group of businesses, Total Gas & Power is a market leader in the UK gas supply market and has been supplying electricity since 2001.
Established since 1987 - when the gas market deregulated, Total Gas & Power now supplies over 80,000 sites across all market sectors: small and medium businesses, large industrial and commercial companies, as well as the public service and non-profit organizations. Total Gas & Power supply natural gas to many thousands of sites across the UK, making them a market leader in the B2B energy industry.
CNG
CNG is known as one of the most trusted suppliers of gas for SMEs. They supply gas to over 50,000 customers in the UK almost one million meter points we supply. They connect customers to their energy supply, without the usual hassle and confusion.
SSE Scottish and Southern Electric
SSE was formed in December 1998, following the merger of Scottish Hydro Electric and Southern Electric and currently manages one of the largest distribution network in the UK. SSE supply gas and electricity to more than 10 million customers throughout Wales, England, Scotland and Ireland.
Haven Power
Haven Power specialises in supplying electricity to businesses ranging from small to medium enterprises through to large industrial and commercial customers. Since 2006 we have been providing energy contracts that are simple, flexible and designed to meet the wide and varied needs of businesses.
Corona Energy 
Corona are a leading independent energy supplier to UK businesses delivering 11% of the Industrial and Commercial gas market across 8000 customers (approx. 1% of the total UK energy market). They supply gas and electricity to commercial, industrial and public sector clients across the UK.
Gazprom
Gazprom Energy is an award-winning supplier of gas and electricity to businesses across the UK. These range from the smallest enterprises to the largest industrial firms. They focus on being a reliable partner to businesses, providing value for money and excellent customer support.
Dual Energy
Established since 2009, Dual Energy is an independent, UK owned energy supplier leading the way in Smart Meter billing, low energy prices and dedicated Customer Services.
Yorkshire Gas & Power
YGP are one of the fastest growing companies in the UK, and not only within the energy sector. This is down to their ability to make potential customers an offer they cannot refuse: pay less for their business gas and business electricity and receive an outstanding level of customer service.
WaterPlus
Utilita
Utilita Energy are a leading provider of smart Pay As You Go energy in Great Britain. They install every customer with a free smart meters and a highly competitive tariff. With over 10 years of experience, they put the emphasis on excellent Customer Care, supporting all of their customers with specialist advisors who are experienced in handling any enquiry.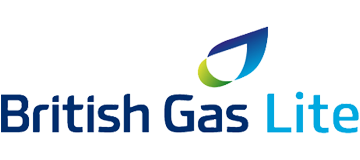 British Gas Lite
Tempa Solutions